2019 HDCA Conference – London, UK
2019 HDCA Conference Home Page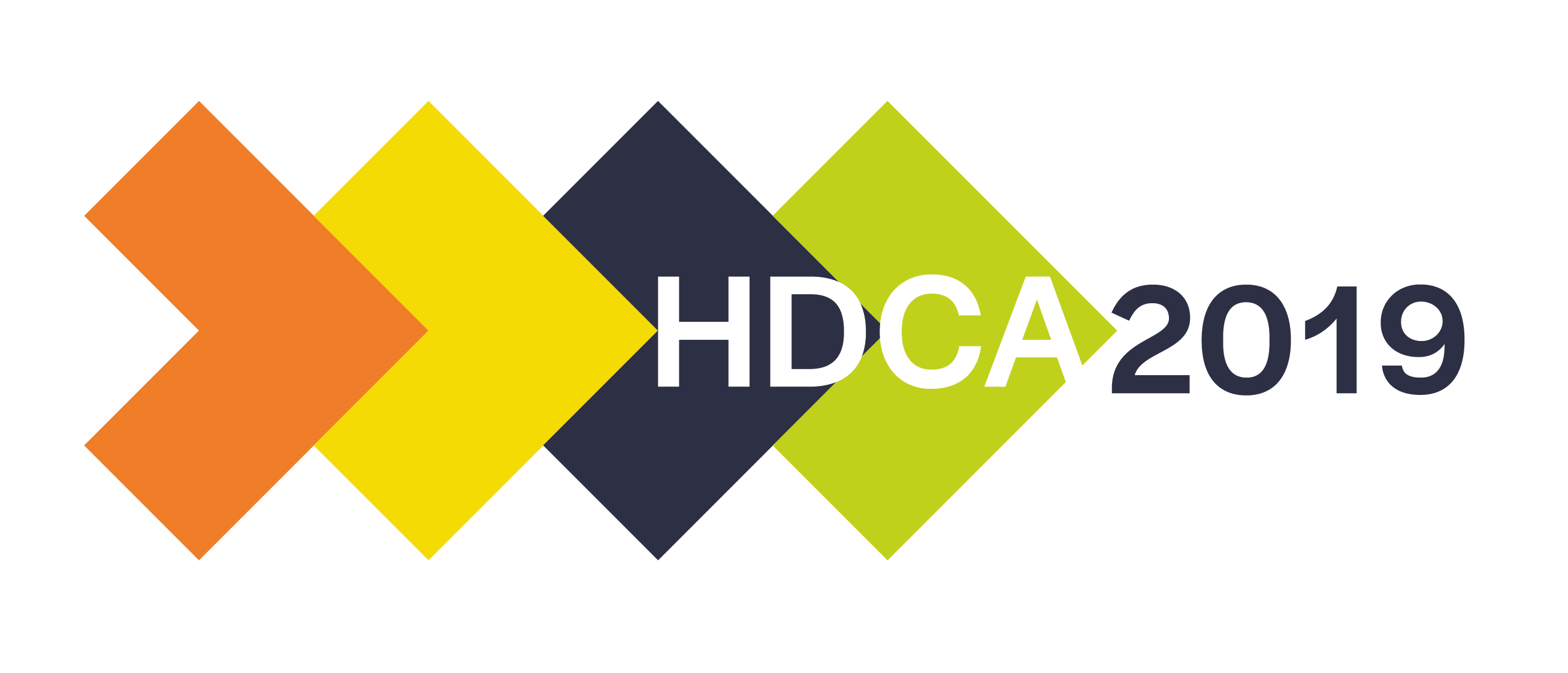 "Connecting Capabilities"
9-11 September, 2019
London, UK
Hosted by University College London

in partnership with the School of Oriental and African Studies (SOAS), Birkbeck, the University of East London (UEL) and the London International Development Centre (LIDC)

The 2019 HDCA Program Committee cordially invites scholars, government policy makers, practitioners and other interested parties from all over the world to participate in the 2019 HDCA conference.  Original empirical research, theoretical issues, case-studies or reports of experiences, or findings from major research projects, and book panels relevant to conference theme or more broadly related to human development/capabilities approach will be presented.
Please use the conference menu on the right to find more information. The conference organizers can be contacted at hdca2019@ucl.ac.uk
Privacy Policy
HDCA respects your privacy and will not sell or share information collected.  Our payments are processed through First Data which is a secure payment processor for businesses.
Refund Policy
Conference registration and payment will open up to 5 months in advance of the conference and registration will not be complete until payment has been received. Once payment has been processed, you will receive an email with confirmation.  Registration will close once all available spots have been filled. All registrations are final. No refunds will be issued, unless there are extenuating circumstances (e.g. serious illness or death of close relative). Requests for refunds must be received prior to the start of the conference. There are no refunds for payments of membership dues.
Conference Theme
"Connecting Capabilities"
The theme for the HDCA 2019 conference in London (9-11 September 2019) is Connecting Capabilities.  We have chosen this theme because we think connection is an important capability that needs further consideration.
March 2019 is the date currently scheduled for Brexit. In some ways this is a national political difficulty and time of uncertainty for the UK. But in other ways Brexit reflects themes that resonate internationally – not least the impact of globalisation and the emergence of greater xenophobia and more authoritarian forms of democracy in many parts of the world. The theme of connecting capabilities gives us an opportunity to think against this grain, using ideas and networks on human development and putting the capability approach to work in new ways.
Host Information/Committees
Programme Committee
Co-ordinators:  Elaine Unterhalter, Centre for Education and International Development (CEID), University College London and Ingrid Robeyns, University of Utrecht
Alex Apsan Frediani, Development Planning Unit (DPU), University College London
Mario Biggeri, University of Florence
Tania Burchardt, Centre for Analysis of Social Exclusion (CASE), London School of Economics
Caroline Hart, University of Sheffield
Ann Mitchell, Catholic University of Argentina (UCA)
Rosie Peppin Vaughan, Centre for Education and International Development (CEID), University College London
Meera Tiwari, University of East London
Sridhar Venkatapuram, King's College London
Local Organising Committee
Chair: Elaine Unterhalter, Centre for Education and International Development (CEID), University College London
Paul Anand, Open University
Alexandre Apsan Frediani, Development Planning Unit (DPU), University College London
Jasmine Gideon, Birkbeck, University of London
Jonathan Gross, King's College London
William Nicholas, Centre for Education and International Development (CEID), University College London
Meera Tiwari, University of East London
Elisa Van Waeyenberge, School of Oriental and Africa Studies (SOAS), University of London
Call for Papers/Deadlines
Download the Call for Papers here
Extended submissions deadline – February 25, 2019
How to Submit Your Proposal
Please submit your proposal for the conference, via the submission site by February 25, 2019 (https://www.conftool.org/hdca2019) using the appropriate form. The submission portal will open on December 10th 2018. If you encounter problems with the online submissions system, please email the conference organisers at: hdca2019@ucl.ac.uk
In order to ensure academic quality, all submissions will be reviewed by two reviewers, at least one of whom is an HDCA Fellow or a senior researcher in the field.
Important deadlines
February 25, 2019 – Submission of proposals and scholarship applications
April 15, 2019 – Announcement of acceptance/rejection
April 30, 2019 – Deadline for scholarship applications
June 15, 2019 – Deadline for conference registration at early-bird rates
July 15, 2019 – Submission of full papers/posters and entries for the UCL Grand Challenges and Kuklys prizes
August 22, 2019 – Final deadline for conference registration at standard rates
Keynote Speakers
Confirmed keynote speakers include:
Professor Martha Nussbaum – Ernst Freund Distinguished Service Professor of Law and Ethics, University of Chicago
Dr Vandana Shiva (Sen Lecture) – Scholar, environmental activist, food sovereignty advocate and author
Professor Leif Wenar (Nussbaum Lecture) – Chair of Philosophy & Law at King's College London
Panel with activists and practitioners reflecting on using the capability approach including Gautam Bhan, Indian Institute for Human Settlements, and Johannes Krassnitzer, United Nations Development Programme (UNDP).
Pre-conference Events
A programme of events to introduce participants to a range of social and arts initiatives in London concerned with human development will take place over the three days prior to the conference. HDCA Thematic groups will also organise meetings during the preconference programme. On Sunday 8th September conference participants are welcome to join a number of organised walks around London. These will include Black history walks, an East London walk, a Queer London walk, and a walk through Bloomsbury and Soho. Events for the pre-sessional programme can be submitted to the conference organizers via one of the HDCA Thematic group coordinators (see https://hd-ca.org/thematic-groups) .
Registration, fees & scholarships, visa information
On-line conference registration will open in April 2019. Students and scholars from low- and mid-income countries and will pay a significantly reduced registration fee, and some concession rates will are available for participants from high-income countries.
Registration rates are as follow:
Resident in a high-income country
Professional, high-income country, early ($390)
Professional, high-income country, standard ($440)
Concessions (NGO/CSO worker or similar; unwaged) high income country, early ($195)
Concessions (NGO/CSO worker or similar; unwaged) high income country, standard ($245)
Student, high-income country, early ($195)
Student, high-income country, standard ($245)
Resident in a middle or low-income country
Professional, low- or mid-income country, early ($195)
Professional, low- or mid-income country, standard ($245)
Concessions (NGO/CSO worker or similar; unwaged) low or middle income country early ($90)
Concessions (NGO/CSO worker or similar; unwaged) low or middle income country standard ($130)
Student, low- or mid-income country, early ($90)
Student, low- or mid-income country, standard ($130)
Organisational registration*
Organisational registration early ($440)
Organisational registration, standard ($550)
*This registration rate is available to CSOs, NGOs, or companies, but not to universities. An organisational registration allows an organisation to identify up to 3 staff members, who could each attend for one day each. Organisational registration for the conference does not give organisations institutional membership of HDCA.
Please note that the registration fee for individuals (but not organisations) provides a year's membership in the HDCA, which includes a year's subscription to the Journal of Human Development & Capabilities.
Scholarships
The HDCA has a limited number of scholarships to attend the annual conference which will be awarded based on merit and need to:
a) early career scholars presenting sole authored papers at the HDCA London 2019 conference
b) scholars residing in low and mid-income countries presenting papers at the HDCA London 2019  conference (for jointly authored papers to qualify for scholarship funds both authors must reside in a low or middle income country).
Scholarships have an upper limit of $1,000 and average $500.
If you wish to apply for one of these scholarships
please download and complete the scholarship application
form after you have received the referees' review of your abstract in mid March. All scholarship applications must be received by the Chair of the Scholarships Committee by 30 April 2019.
In addition, early career researchers (ECRs) employed by an Association of Commonwealth Universities (ACU) member institution outside the UK (https://www.acu.ac.uk/membership/acu-members/) can apply for an ACU Early Career Academic Grant to attend. These grants provide funding of up to £2000 for ECRs to participate in overseas conferences. Applications will open in February 2019. See details here: https://www.acu.ac.uk/scholarships/early-career-academic-grants/. Proof of submission of an abstract to the HDCA will be sufficient for consideration for the award.
Kuklys Prize and UCL Grand Challenges Prize - eligibility and application
Kuklys Prize for best paper from a graduate student
At the conference, the HDCA will award the annual Wiebke Kuklys Prize for the best paper presented by a graduate student. All graduate students who have been awarded their degree before 1st of September 2019 and are presenting a paper at the 2019 HDCA conference under their sole authorship are eligible to be considered for this prize. If you wish your paper to be considered for the prize, this must be indicated on the submission form. Please note: if you are competing for this prize, the full paper must be submitted by 15th of July 2019. The winner of the 2019 Wiebke Kuklys Prize will be awarded a cash amount with the aim of contributing to the student's graduate work, by allowing her/him to buy equipment or books, or to attend a conference. The name of the winner will be announced at the closing plenary session of the conference, which the author must attend.
UCL Grand Challenges Prize
University College London (UCL) will award two prizes of £500 each for presentations at the conference that demonstrate meaningful engagement between academics and practitioners in using the capability approach and reflecting on the conference theme of Connecting Capabilities. Submissions for the UCL Grand Challenges prizes must be received by 15th July 2019 :The format of  a submission for the prize will comprise no more than 500 words giving
Title of presentation at HDCA 2019 and names of presenter(s), clearly identifying academic(s) and practitioner(s) involved:
An overview of how the project to be presented at the conference has identified and worked on a contemporary global challenge drawing on the capability approach, exploring the theme of connection.
A description of range of activities undertaken
A description of how the £500 , if awarded, would be spent, the expected outcomes from this and what future activities are envisaged
Please indicate when submitting an abstract for the conference that you wish to apply for one of these prizes.
HDCA Summer School
Friday 6 and Saturday 7 September 2019
UCL Institute of Education, London.
Registration opening soon!
Summer School Programme
We are pleased to announce that this year's HDCA Summer School will take place on Friday 6 and Saturday 7 September 2019 ahead of the annual conference (9-11 September) in London, United Kingdom.  The summer school aims to develop participants' knowledge and understanding of key concepts in human development with a particular focus on the capability approach.  Caroline Sarojini Hart and Rosie Peppin Vaughan will lead the summer school, together with further special guest tutors. The two-day programme will include sessions on the nature of human development; foundational concepts in human development and the capability approach; inequalities and capabilities; education; health and connecting capabilities.  There will also be workshop style sessions on developing research methods with opportunities for participants to present and discuss their own research projects and ideas. Accepted participants will be given pre-course preparation to do ahead of the summer school. All sessions will be in English.
Summer School Eligibility
The programme is specifically aimed at doctoral students and post-doctoral scholars who already have some understanding of development issues and are currently working with the capability approach.  To be eligible for the 2019 HDCA summer school you need to be a current doctoral student or postdoctoral researcher (within 2 years of receiving doctorate) working with the capability approach.  You must also be attending the main HDCA conference in London (separate registration and payment required). If you have any queries about your suitability for the summer school please email the Education Officers, Caroline Hart at c.hart@sheffield.ac.uk or Rosie Peppin Vaughan rosie.peppinvaughan@ucl.ac.uk for clarification.
Further details regarding the summer school registration process and practical details for the event (transport, venue etc) will be provided when main conference registration opens in April.  We expect the registration fee for the summer school to be below US $100 and will confirm as soon as possible.
Registration will open alongside the main conference registration process towards mid-April so please check the HDCA website for details.
 The registration fee will include participation in the two-day programme, refreshments, two lunches and one evening meal as well as course materials.  It will not include travel or accommodation costs so participants will need to budget accordingly.  There is a wide range of accommodation available locally and good transport systems at reasonable cost.  You may need to travel a considerable distance to secure low cost accommodation and should take this into account when making travel arrangements.
If you are awarded a scholarship for this year's main HDCA conference you will be eligible to apply for up to US$100 towards your accommodation costs for attending the summer school (payable following summer school registration).
Please note summer school places are limited and usually book up very quickly.  Priority will be given to students who have not previously attended an HDCA summer school. 
Caroline Sarojini Hart, HDCA Education Officer
Rosie Peppin Vaughan, HDCA Education Officer