Our members have different reasons for their membership, and experience the HDCA in different ways. On this page we intend to publish some personal member stories.

"I attended the HDCA conference for the first time in September 2009, when I had just started my doctoral research on the topic of technology and the capability approach. It was great to meet other people sharing my enthousiasm about the topic - we established the HDCA thematic group on Technology & Design at that same conference. One of the things that has been achieved is that nobody can start a paper anymore by saying that "nothing has been published on this topic"; Through the group people are now kept aware of relevant events and publications. For me personally it is also very helpful that HDCA members receive the Journal of Human Development & Capabilities, as our library has unfortunately no subscription to it."
---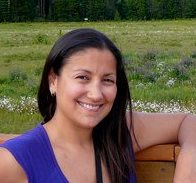 "I joined the HDCA in 2009, when as a doctoral student and looking for an alternative analytical lens to examine human rights issues in the context of development. I was drawn to the association due to its interdisciplinary orientation, intellectual openness, sense of community and global outreach. I have participated in several HDCA annual conferences, including its Latin American regional version, where I have benefited from the feedback, knowledge and enthusiasm of other members of the association. Let alone the good friends I made and places I have had the opportunity to visit throughout the world! Being a capability scholar has become an important part of my academic identity. Since September 2013 in Nicaragua, I have taken the responsibility of co-chairing the HDCA thematic group on human rights along with Stacy J. Kosko (University of Maryland), Stephen Marks (Harvard University) and Leonardo Castilho (United Nations). For those interested in issues related to social justice, poverty, human development and human rights, among other related themes, I strongly encourage you to join the HDCA. Benefit from knowledge sharing through the Association's thematic groups and become part of this vibrant community of scholars and friends as we generate understanding together on the nature of human development and social progress."
---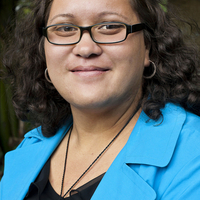 "I stumbled across the capability approach when I was completing my MA thesis on Global Justice at the University of Auckland. When I decided to make the capability approach the focus of my PhD at the University of St Andrews, I soon realized that understanding the approach required that I understand how it might apply to (and be enriched by) different theories, academic disciplines, and different areas of life. The HDCA provides this environment – the association brings together into a single space different ideas and projects. The annual conferences provide opportunities to actively engage with practitioners, policy-makers, and philosophers from all over the world in an open and friendly way. The HDCA and the members are incredibly supportive, and they continually bring fresh perspectives and opportunities to my work on future generations, and with indigenous peoples."
---
Have a personal membership story to share? Please e-mail it to HDCA administrator Kathy Rosenblum at admin@hd-ca.org.