The University of Oxford was awarded The Queen's Anniversary Prize for research carried out by the Oxford Poverty and Human Development Initiative (OPHI) in a ceremony hosted by Their Royal Highnesses, The Prince of Wales and The Duchess of Cornwall at Buckingham Palace on February 20. The prize recognises the work of OPHI on the measurement and understanding of global poverty and the contribution of its applied research to improving policymaking in poverty reduction by governments and international agencies.
OPHI's global MPI and national multidimensional poverty indices, are based on the methodology developed by Sabina Alkire and James Foster. Director of OPHI, Sabina Alkire, said 'It is wonderful to receive recognition for our team's work on multidimensional poverty measurement. Since we began in 2007, we have sought to promote an approach to poverty measurement that recognises that the experience of poverty is multidimensional. Our team works around the world all through the year alongside governments and other actors who seek to measure poverty in multiple dimensions and use that information to eradicate it more efficiently and effectively.'
The Queen's Anniversary Prizes reward outstanding work by UK colleges and universities, which show excellence and innovation and deliver real public benefit.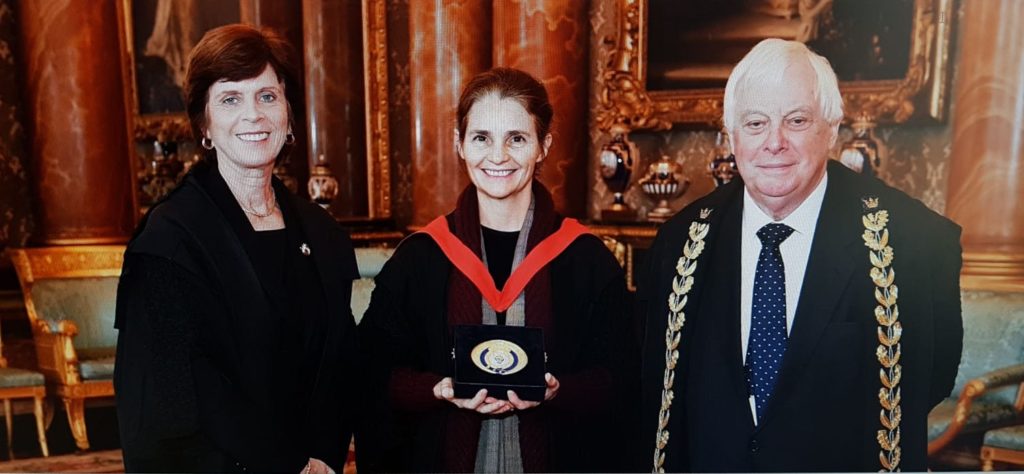 Louise Richardson, Vice-Chancellor of the University of Oxford
Sabina Alkire, Director of OPHI
Lord Patten of Barnes, Chancellor of the University of Oxford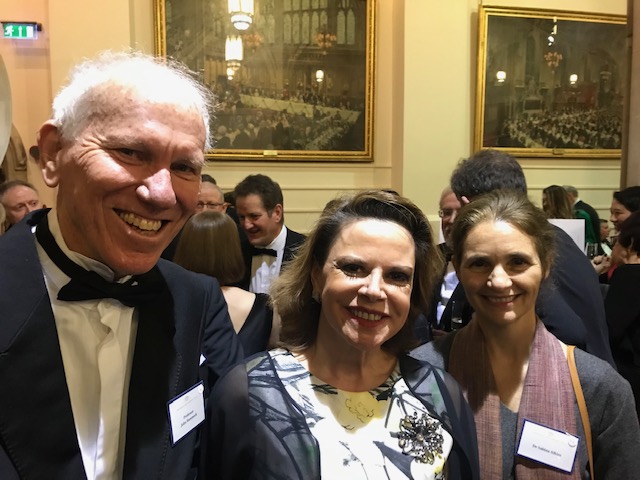 John Hammock, OPHI Co-Founder and Research Associate
Ana Helena Chacón, Costa Rican Ambassador to Spain and past Vice President of Costa Rica
Sabina Alkire, Director of OPHI