A very special thank you to everyone who participated in, or otherwise supported the realisation of, our 2020 HDCA Conference. Due to COVID-19 and the corresponding global need for strict social distancing, we had to shift gear and turn the conference into an all-online event. We were thrilled that it was so appealing to such a large number of presenters and audience participants, and that it went so splendidly. It was an incredible pleasure to e-meet so many fantastic people ツ
Hopefully, many of us will have a chance to meet non-virtually again in the near future. We hear that Antwerp is a beautiful place, among other locations.
As always, our warmest wishes from Auckland,
Your 2020 HDCA Conference Organisers
– – –
REGISTRATION IS NOW CLOSED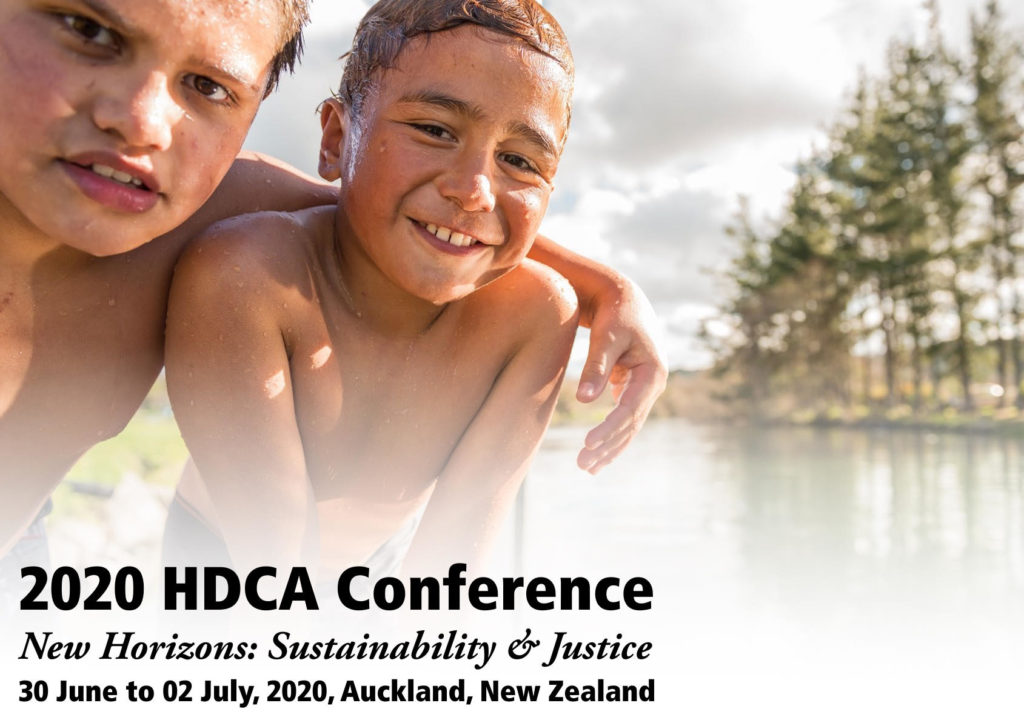 To ensure you receive news and updates, please subscribe to the email list for our 2020 event. Send a message from your email account to sympa@lists.massey.ac.nz. Make sure the subject of your email is "SUBSCRIBE 2020HDCA" (without the quotation marks), otherwise the list server will respond with an error message. Here's a screenshot that shows what your message should look like: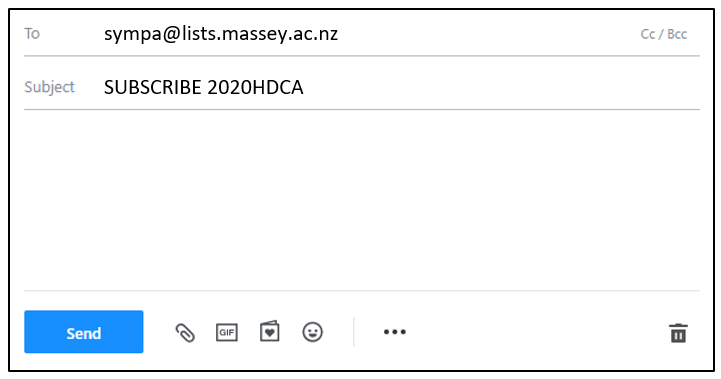 Alternatively, you can simply message the conference organisers at 2020HDCA@massey.ac.nz and they will add your address to the email list for you. The organisers are also happy to answer any conference-related questions at that address.