2014 HDCA conference – Athens, Greece
"Human Development in Times of Crisis", 2-5 Sept. 2014
Please see the menu on the right for information about the conference, or for the latest details, please visit http://www.hdca2014.org/.
Welcome!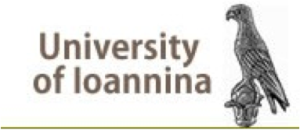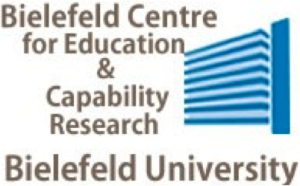 The 2014 HDCA  conference will be hosted jointly by the University of Ioannina  and the Bielefeld Centre for Education and Capability Research.
The 2014 HDCA Program Committee cordially invites scholars, government policy makers, practitioners and other interested parties from all over the world to participate in the 2014 HDCA conference.  Original empirical research, theoretical issues, case-studies or reports of experiences, or findings from major research projects, and book panels relevant to the 2014 theme, Human Development in Times of Crisis, or more broadly related to human development/capabilities approach will be presented.
2014 conference theme
Human Development in Times of Crisis: Renegotiating social justice

Over the past five years the world has experienced its worst economic crisis in decades. The 'Great Recession' has set back developmental progress in many countries. For industrialized countries in the Global North, many hard fought achievements with regard to social protections are being cut back affecting many people's fundamental life prospects. Therefore, throughout the world, the crisis is not mainly a financial one; it is also a social and human crisis.  The economic crisis has created a crisis of ideas about social justice and democracy.
The present conditions of advanced capitalism demand as well as offer opportunities for re-evaluating and reconceptualising ideas of human development and human security on many different levels. These ideas profoundly influenced by the capabilities approach have been conceptually appealing but only loosely linked to sound social theory, social-scientific analyses of institutions and political diagnoses.
The 2014 HDCA conference will aim to connect demands for programmatic conceptions and social analyses in order to assess the opportunities for more capability-enhancing projects and public policies. The aim is to help counter the developmental setbacks from the current crisis, and to enhance the quality of society and social justice. The conference will especially focus on the social causes of social inequality, social inclusion, and education – especially with respect to the life perspectives of (vulnerable) young people.
Call-for-papers & deadlines
Important deadlines:
Submission of proposals: March 22nd 2014
Announcement of acceptance/rejection: May 15th 2014
Registration with early–bird-fee: July 10th 2014
Submission full papers/posters to be included on the conf. CD: July 31st 2014
Final deadline for conference registration (with regular rates): August 20th 2014
Special Topics of Interest:
The HDCA conference aims to bring together people from all over the world from different disciplines and fields interested in the field of human development and the capabilities approach. Papers on the 2014 conference may explore amongst others, the following topics:
Topic 
 Description
Policy analysis

 Critical social policy, Social crisis, common good.
"Late" capitalism, social problems, participation.
Social inequality, poverty, social exclusion.
Welfare production, social organisations, social services.
Disadvantage, suffering, human security.
Social movements, social protest, dynamics of civic society.
Children – social beings and social becomings.
Programs of enhancing capabilities.

Theoretical developments of the capability approach

 Theoretical developments and research methodology.
Social justice, equality, social inclusion.
Human flourishing, well-being, components of a good life.
Gender equality, feminist perspectives.
Bildung, education, agency.
Environmental and ecological justice, sustainable human development.

European challenges

European development, social quality, social cohesion.
Migration, transnational mobility, refugees.
Unemployment, marginalisation.
Social prejudice, discrimination, conflict.
Heterogeneity, diversity, disability.
Fragmentation of Europe: democracy and austerity.
Keynotes / plenaries
In addition to the Sen and Haq lectures, the conference will include the following keynote lectures:

Henry S. Richardson is a Professor at Georgetown University and a Senior Research Scholar at the Kennedy Institute of Ethics. Professor Richardson is also the President-elect of HDCA. He will give the HDCA Presidential address.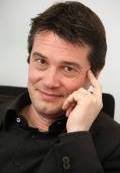 Rainer Forst is Professor of Political Theory and Philosophy at the Johann Wolfgang Goethe University of Frankfurt, Speaker of the Cluster of excellence "The Formation of Normative Orders" and Vice-Director of the Centre for Advanced Studies "Justitia Amplificata – Rethinking justice: Applied and Global".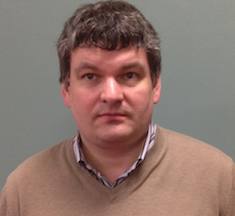 Jean-Michel Bonvin is Professor of Sociology and Social Policy at the Haute école de travail social et de la santé – EESP – of Lausanne. He also lectures in Public Administration at the University of Geneva. He is Chairman of the Swiss Association of Social Policy.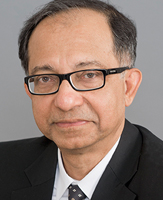 Kaushik Basu is Senior Vice President and Chief Economist of the World Bank. He is Professor of Economics and C Marks Professor of International Studies, Cornell University. From December 2009 to July 2012 he served as the Chief Economic Advisor (CEA) to the Government of India at the Ministry of Finance.
Nussbaum Symposium
The hosts of the 2014 HDCA Conference together with the Department of Philosophy and History of Science of the National Kapodistrian University of Athens will organize a philosophical symposium in honor of Martha Nussbaum's contribution to the human development debate and the capability approach.

Phillip Pettit is the Laurance S. Rockefeller University Professor of Politics and Human Values at Princeton University. He works in moral and political theory and on background issues in the philosophy of mind and metaphysics. He is Honorary Member of the Royal Irish Academy and Corresponding Fellow of the British Academy.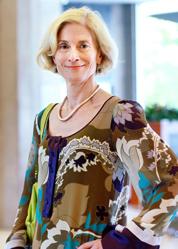 Professor Martha Nussbaum is one of the world's foremost philosophers. She is best known for the development of the 'capabilities approach', an influential theory of social and global justice. She has written on a wide range of subjects including ethics, feminism, law and literature, and is regarded as a leading authority on ancient Greek and Roman philosophy.
Sen & Haq Lectures
The 2014 Amartya Sen Lecture will be given by Daron Acemoglu. He is Elisabeth and James Killian Professor of Economics at the Massachusetts Institute of Technology. His fields of interest among others are political economy and development economics. He is a Fellow of the Bureau of Research and Economic Analysis in Development.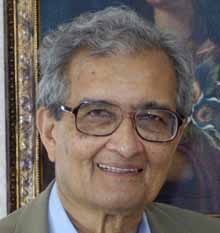 We are pleased to announce that Professor Sen will attend the lecture. The 1998 Nobel Prize winner is a leading figure in the field of development economics and has contributed significantly to the research on fundamental problems of welfare economics.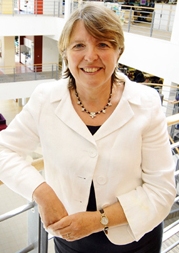 This year the Mahbub-ul-Haq Lecture will be given by Dame Barbara Mary Stocking. She was Chief Executive of OXFAM, UK, (2001-2012). In March 2013 she was elected as the fifth President of Murray Edwards College, Cambridge.
Conference program
September 2                        Pre-conference activities (See 'Pre-conference Events' page by selecting the link on menu on the right)
September 3                        Day 1 of conference
September 4                        Day 2 of conference
September 5                        Day 3 of conference
Pre-conference events
September 2:
(Participation in the Education and Children's Thematic Group workshops is limited – if interested, please contact Caroline Hart at cfsscr2@cam.ac.uk.
To register for the Health and Disability Workshop, contact Sophie Mitra at mitra@fordham.edu)
4:50 pm – 5:50 pm:  Frances Stewart lecture on "The Origins of  Human Development: From Growth to Human Development"
6:00 pm – 6:50 pm: Jennifer Prah Ruger talk on "Health Capability: Conceptualization and Operationalization"
6:00 pm – 6:50 pm: Astra Bonnini's talk on "Vulnerability and Resilience – HDRO"
7:00 pm – 8:00 pm: Martha Nussbaum lecture on "Injustice and the Dubious Value of Anger"
Registration & fees
REGISTRATION IS STILL OPEN!
Register at: http://hd-ca.org/conference-registration
 Registration Rates
Professionals from high income countries: $510
Students from high income countries: $350
Professionals/students from low/middle income countries and from: Albania, Bosnia and Herzegovina, Bulgaria, F.Y.R.O.M., Montenegro, Greece, Romania, Serbia, Cyprus, Turkey: $280
(Please use the World Bank classification of low, middle and high-income countries to determine your registration rate. (http://data.worldbank.org/about/country-classifications/country-and-lending-groups)
Accommodations
The conference will be held at the President Hotel in Athens. Accommodations are available at a reduced rate for conference participants. Please e-mail hdca@fairways.gr to book your reservations. Please note that there are a limited number of rooms available at these rates, and reservations will be allocated on a first come, first served basis.
Single room:  66 Euro (including taxes and American buffet breakfast)
Double room: 69 Euro (including taxes and American buffet breakfast)
Triple room:   91 Euro (including taxes and American buffet breakfast)
More information on accommodation and practicalities can be found on the conference website of the local organizer:
Committees
Organising Committee 
Spyridon Pantazis, University of Ioannina (president)
Hans-Uwe Otto, Bielefeld University
Antoanneta Potsi, University of Ioannina
Sabine Schäfer, Bielefeld University
Harilaos Zaragas, University of Ioannina
Konstantinos Karadimitriou, Democritus University of Thrace
Konstantinos Bais, University of Ioannina
Program Committee
Hans-Uwe Otto, Bielefeld University (president)
Aristides Hatzis, National Kapodistrian University of Athens
Antonios Hourdakis, University of Crete
Adil Najam, Boston University
Spiros Pantazis, University of Ioannina
Andreas Papandreou, National Kapodistrian University of Athens
Henry Richardson, Georgetown University, President-elect of HDCA
Ingrid Robeyns, Erasmus University of Rotterdam
Frances Stewart, Oxford University
Martin van Hees, University of Amsterdam
Holger Ziegler, Bielefeld University
International Committee
Triantafyllos Albanis, University of Ioannina
Martin Egelhaaf, Bielefeld University
Heinz Sünker, University of Wuppertal
Niels Rosendal Jensen, Aahrus University
Jo Moran-Ellis, Surrey University
Sen/Haq Lecture Series Committee

Frances Stewart, Oxford University (chair)
Adil Najam, Boston University
Ingrid Robeyns, Utrecht University
Henry Richardson, Georgetown University
Martin van Hees, University of Amsterdam
Advisory Committee

Gareth Wall, University of Birmingham (chair)
Kathy Rosenblum, HDCA
Conference Manager:
Antoanneta Potsi, University of Ioannina
Sponsors/exhibition
The 2014 HDCA Conference aims to keep the participants' fees as low as possible, so that all interested parties can participate. Therefore, the registration fees are not sufficient to fully fund the conference. We rely more than ever on promotions of companies and foundations. We are convinced that the theme of the conference attracts not only academic interest, but also that of the private sector and society as a whole. The question of human development in our times of crisis is one of the most important issues of the current decade.
For more information on sponsorships, please visit www.hdca2014.org/sponsorship-and-exhibition, or contact: athens@hdca2014.org