2023 HDCA Conference – Sofia, Bulgaria
Home Page
The conference will take place from 11-13 September, 2023
Hosted by 
the Institute of Philosophy and Sociology – Bulgarian Academy of Sciences (IPS-BAS), Sofia University "St. Kliment Ohridski", Open Society Institute – Sofia (OSIS), Trust for Social Achievement (TSA), and Sustainable Cooperation (SCOOP)
'Vulnerability, human development and cooperative re-building in turbulent times'
We are living in turbulent times, times characterized by dynamic, deepening inequalities both between and within societies, as well as increased levels of insecurity and vulnerability. The Covid 19 pandemic, climate change, ecological disasters, famine war in Ukraine and many other conflicts around the world, have  deepened these trends. The consequences are evident in human and non-human life posing multilayered obstacles to human development.  Between 2020 and 2021, the human development index contracted for all countries.
Vulnerability is a feature of humanity. Martha Nussbaum notes the need for societies to acknowledge their citizens are needy and vulnerable. If vulnerability is an enduring aspect of the human condition, it needs to be addressed by individuals, collectives and institutions. The recent Covid-19 crisis demonstrated that human vulnerability is universal. But it is also shaped and experienced differently depending on economic, political and social environments.
There are no ready, easily applied and transferable answers about how individuals and societies can cope with vulnerability amidst many emerging challenges across the world. However, there are some lessons to be learned. All crises remind us how much human lives are interrelated. In order to flourish, our societies need more cooperation at all levels – local, national and global. We need a balance between striving for individual goods and the promotion of public goods. Innovations can help, but an inclusive usage of digital technologies is necessary.
Recent manifestations of human vulnerability raise questions about how the capability approach and the human development paradigm can help, in the contemporary context, in thinking through some of the questions of changing capability sets across social divisions of race, class, gender, age, disability and nationality. Applying the capability approach can encourage studying who benefits and who loses from recent societal developments. How is development as freedom as outlined by Amartya Sen, possible under these circumstances? Are there capabilities that can promote prosperity, hope and re-imagined futures in our contemporary world?

Call for Proposals
Download the Call for Proposals here
Please submit your proposed poster, paper, or panel online at: https://www.conftool.org/hdca2023
Theme: 'Vulnerability, human development and cooperative re-building in turbulent times'
While the conference call is open to all types of contributions that engage with the broader theme of human development and capabilities, the 2023 HDCA conference brings the questions describe in the conference theme to the fore. We invite papers which inform and discuss the search for answers looking at human agency, the capacity of people to overcome emerging crises, changes in well-being and moving towards flourishing societies, and sustainable development. Accounts are welcome looking at the ways in which people co-create, collaborate and thus re-build lives in a range of settings aiming to create better futures for the human and non-human worlds. Studies of cooperation among individuals, an enlargement of people's capabilities as an essential feature of any resilient and hopeful society will provide an understanding of how to address important societal challenges. We also invite work which considers what makes cooperation sustainable, that is, stable and valuable so can contribute to our understanding of how to deal with the challenges that we face. Since cooperation is not confined to a particular social domain, its understanding requires a strong interdisciplinary perspective in which emphasis on capabilities is indispensable.
We would especially like to welcome papers that engage in research in the following four broad areas:
how to conceptualize and measure vulnerability and human development at micro, macro level – country, regional and global – in turbulent times;
how new challenges facing contemporary societies may enhance or restrict human development and social inequalities;
how to encourage cooperation among differently located actors, institutions, and organizations with the aim to enrich development outcomes for all social groups, localities, nations and sub-regions;
how to develop capabilities associated with well-being and equity that respond to the changes of work, family, knowledge production, political and social relations, the environment and non-humans.
The conference theme provides a space to examine these issues across disciplines, in research, teaching, and professional practice, and to explore policy dialogues across sectors such as the labour market, education and health. Papers are invited which explore vulnerability, human development and cooperation through different  approaches – quantitative, qualitative, participatory,  and mixed-method methodologies. The conference theme is intended to give space for discussion of topical areas in research on the capability approach and human development concerned also with, collective capabilities, intersectionality, empowerment and sustainability.
We invite scholars, activists, policymakers, practitioners, and students working in the area of human development and capabilities from all parts of the world to Sofia, Bulgaria. We look forward to hosting participants from a wide range of research fields, topics, methods, professions, and regions to engage in fruitful conversations with each other, and to provide space for co-creation of new theoretical and methodological advances on the capability approach and the human development paradigm which may also have political and practical implications for reducing human vulnerability and improving individual, societal and ecological well-being.
Important Deadlines
28 February 2023 – Closing date for submission of proposals (extended deadline)
15 April 2023 – Announcement of acceptance/rejection
30 April 2023 – Deadline for scholarship applications
1 May 2023 – Opening of conference registration
9 June 2023 – Deadline for conference registration at early-bird rates
07 July 2023 – Deadline for paper submission for Kuklys prize
04 August 2023 – Final deadline for conference registration at standard rates
04 August 2023 – Submission of full papers/posters/presentations
Parallel Sessions: Types of Proposals
In addition to keynote lectures and other plenaries, the conference will accommodate seven types of sessions. Except for the poster sessions, all of them can take place either in-person (during the 3 conference days) in Sofia, or online (at the end of day 2 or early day 3 of the conference):
Academic paper sessions, for which single papers can be submitted. Each paper will be presented in a session with 2 or 3 other submissions (25 minutes per paper including Q&A). Please send an abstract of 500-1,000 words, with a list of 3-5 keywords.
Thematic panel sessions, for which a set of presentations on a single theme related to this year's conference theme or to the subject of one or more of the HDCA's thematic groups is submitted. Panel proposals are welcome from the thematic group coordinators as well as from people unaffiliated with them. We particularly welcome interdisciplinary panels and panels that combine academic perspectives with those of practitioners. Each thematic panel should have a maximum of three presentations. It is also possible to propose two panels on the same theme. Each theme must have a coordinator who submits a panel abstract of up to 1,000 words, plus 3-5 keywords. In addition, an abstract of 500-1,000 words, with a list of 3-5 keywords, should accompany each presentation. The coordinator will act as the contact person for the thematic session(s) and the other panel presenters. (NB: If not all of the papers in the proposed panel session are evaluated favorably, the approved papers will be regarded as individual submissions and may be allocated to the sessions listed in point 1.)
Author-meets-critics sessions, in which an author presents a summary of a recent book or larger piece of research. Each author should send a 500-word synopsis of the relevant book or research project, along with 3-5 keywords. The submission should also include the names of one or two confirmed discussants. Discussants can be researchers, but we particularly encourage including at least one practitioner (or organization) as proposed discussants.
Roundtables, which are intended to engage policymakers or (non-)governmental stakeholders, or to organize discussions with practitioners about practical approaches to dealing with the problems that are the focus of the conference. Please send a 500 – 1,000 word abstract, plus 3-5 keywords. Also include information on the roundtable participants, affiliations, and whether the participation of each of them has been confirmed. Submissions can be academic-led or practitioner-led.
Young-scholar-meets-senior-scholar sessions, intended for graduate students to present their research plan or work in progress (proposals should be 500-1,000 words, with 3-5 keywords). Senior scholars, including HDCA Fellows, will provide feedback and chair the discussion.
Documentaries. If you would like to present and discuss your film or documentary during this conference, please send in a proposal with background and motivation (500-1000 words).
(not available online:) Poster exhibition, for which dedicated time slots will be available in the program so that authors can communicate their ideas to the circulating audience. Posters could present a research project, some completed fieldwork, a case study, or an early-stage research proposal. Please send an abstract of 300-600 words, with a list of 3-5 keywords.
Please note:
• You will be required to identify the broad theme for your proposal to enable us to allocate it to reviewers (for example, education or health).
• Since we expect a large number of submissions, each person is allowed to be involved in a maximum of two proposals and these must be for different types of sessions (e.g. full paper and thematic panel)
• The same proposal may not be submitted more than once to different kinds of sessions, for example, full paper, poster, and young scholar.
• For panel proposals, the panel organizers may not substitute a non-reviewed paper if a presenter withdraws.
The main criteria for evaluating the various kinds of submissions are:
• Novelty/originality
• Clarity and structure
• Significance/impact/relevance to/engagement with the capability approach and/or human development
• Methodology/methods or practical application
• Fit with the conference theme
While the proposals may come from any discipline and may be theoretical, applied, or policy-based, every submission must engage with, apply, extend, criticize, or offer insights specifically relevant to the capability approach and/or the human development paradigm.
Conference Format and Timeline
We plan the conference in a hybrid format. We invite people to come to Sofia and participate in person in the Conference but will also provide for HDCA members who are unable to attend with panels for online presentations.
All keynote events will be livestreamed. One will be open for the public (Martha Nussbaum). A variety of in-person parallel sessions will be organized during days 1, 2 and 3, in-between the different plenary sessions; parallel sessions of day 2 late afternoon and day 3 early morning will be completely in online modus.
Open Access
Participation through online platform
On-campus participation
Public event (Martha Nussbaum keynote)
1
1
1
Public event (TSA, OSIS & World Bank)
1
1
Public event (book launch of the Martha Nussbaum's new book)
1
Plenary sessions
6
6
Parallel sessions
12 Sept pm

13 Sept am

11-13 Sept
Poster exhibition
Yes
Documentaries
Meeting facilities
12 Sept pm

13 Sept am

11-13 Sept
Conference dinner
Yes
HDCA Membership and Journal Subscription
Yes
Yes
Keynote Speakers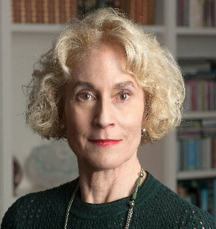 Martha Nussbaum,
University of Chicago,
United States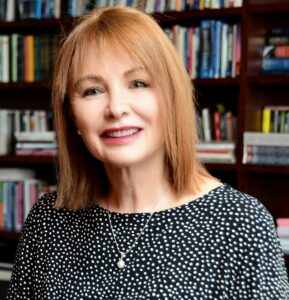 Melanie Walker,
Higher Education & Human Development,
University of the Free State, South Africa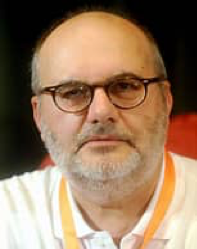 Branko Milanović,
City University of New York,
United States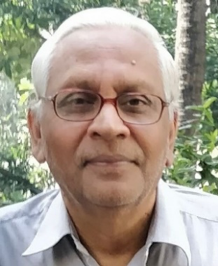 Subbu Subramanian
Independent Scholar;
formerly Professor: Madras Institute of Development Studies,
Chennai, India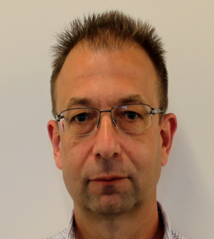 Vassil Kirov,
Institute of Philosophy and Sociology,
BAS, Bulgaria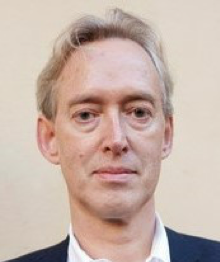 Gustaf Arrhenius,
Institute for Futures Studies,
Sweden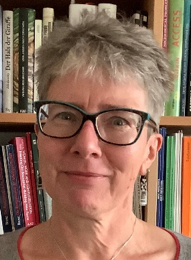 Ursula Holtgrewe,
Centre for Social Innovation,
Austria
Registration, Fees and Scholarships
Online conference and summer school registration will open around 1 May 2023. For the conference, separate fees are foreseen for those wishing to attend in-person and for those wishing to attend online only (please note that in-person attendees will of course have full access to all livestreams as well). Applicants from low and middle-income countries are eligible for reduced registration fees, as per this schedule:
In-person
Online
Resident in High Income Country
Early bird
$360
$170
Standard
$400
$230
Concessions° + students early bird
$180
$80
Concessions° + students standard
$230
$110
Resident in Low- or Middle-Income Country
Early bird
$130
$80
Standard
$180
$110
Concessions° + students early bird
$80
$50
Concessions° + students standard
$150
$80
°NGO worker or similar or unwaged
The conference registration fee includes a one-year HDCA membership, including a year's subscription to the Journal of Human Development & Capabilities.
Summer School
Information about the fee for participation in the Summer School will be announced on the HDCA website additionally in due time before the start of the conference.
Scholarships
The HDCA has a limited number of scholarships to attend the conference in person or online. They will be awarded based on merit and need to either:
early career scholars presenting single-authored papers at the 2023 HDCA Conference or
scholars residing in low- and mid-income countries presenting papers at the 2023 HDCA Conference (for jointly authored papers to qualify for scholarship funds, both authors must reside in a low- or middle-income country).
Applications for scholarships, should be downloaded and completed after applicants have received the referees' review of your abstract by 15 April 2023 and submitted by 30 April 2023.
Conference Committees
Programme Committee
Melanie Walker, Higher Education & Human Development, University of the Free State, South Africa
Elaine Unterhalter, Centre for Education & International Development, UCL, United Kingdom
Martin van Hees, VU Amsterdam/Amsterdam University College, the Netherlands
Shailaja Fennell, Centre of South Asian Studies, University of Cambridge, United Kingdom
Pepka Boyadjieva, Institute of Philosophy and Sociology at BAS, Bulgaria
Petia Kabakchieva, Sofia University, Bulgaria
Vassil Kirov, Institute of Philosophy and Sociology at BAS, Bulgaria
Melis Cin, Lancaster University, United Kingdom
Petya Ilieva-Trichkova, Institute of Philosophy and Sociology at BAS, Bulgaria (Conference Chair)
Organising Committee
Emilia Chengelova, Institute of Philosophy and Sociology at BAS, Bulgaria
Petya Ilieva-Trichkova, Institute of Philosophy and Sociology at BAS, Bulgaria
Sonya Karabelyova, Sofia University, Bulgaria
Boyan Znepolsky, Sofia University, Bulgaria
Petia Kabakchieva, Sofia University, Bulgaria
Georgi Stoytchev, Open Society Institute Sofia, Bulgaria
Marin Lessenski, Open Society Institute Sofia, Bulgaria
Dessislava Velkova, Open Society Institute Sofia, Bulgaria
Bagryan Malamin, Open Society Institute Sofia, Bulgaria
Doriana Basamakova, Trust for Social Achievement, Bulgaria
Martin van Hees, VU Amsterdam/Amsterdam University College, the Netherlands
Pepka Boyadjieva, Institute of Philosophy and Sociology at BAS, Bulgaria (Chair)
Travel and Accommodations
Welcome to Sofia!
The 2023 conference will be held at Sofia University, main building.
Sofia is the capital of Bulgaria since 1879 and the largest city in the country. The city is one of the oldest in Europe being inhabited for 7000 years. Sofia is at the foot of Vitosha Mountain (2290 m) – a favourite hiking place for the citizens and guests.
Sofia is both old and modern with a relatively small centre. Most of the significant buildings – (Parliament, Presidency, City Hall, University, National Theatre, National Gallery) are within walking distance.
Sofia is a green city, with trees lining the streets and several parks in the centre. The city has viable public transport, with the metro being the most convenient transport from the airport to the centre. Taxis are available and there is a wide choice of restaurants, bars, and clubs in the broad centre.
In September the weather is mild, with a little chance of rain and the average maximum temperature is around 23 degrees Celsius.
The conference is hosted by Sofia University – the oldest higher education institution in Bulgaria. The rectorate building is an architectural landmark with 36 000 sq. m. of floor space, 324 rooms, including 65 auditoriums with 6000 seats in the ideal centre of the city.
The halls that will accommodate the participants are comfortable and cosy – study halls of several humanities faculties located in the central building imbued with the traditional academic spirit. The opening of the conference and hybrid events will be in the University's formal Aula, with side events in beautiful buildings nearby.
Sofia University employs some of the best Bulgarian scientists in all the research fields. Scientific activity of the University's lecturers is a mandatory integral part of the educational process.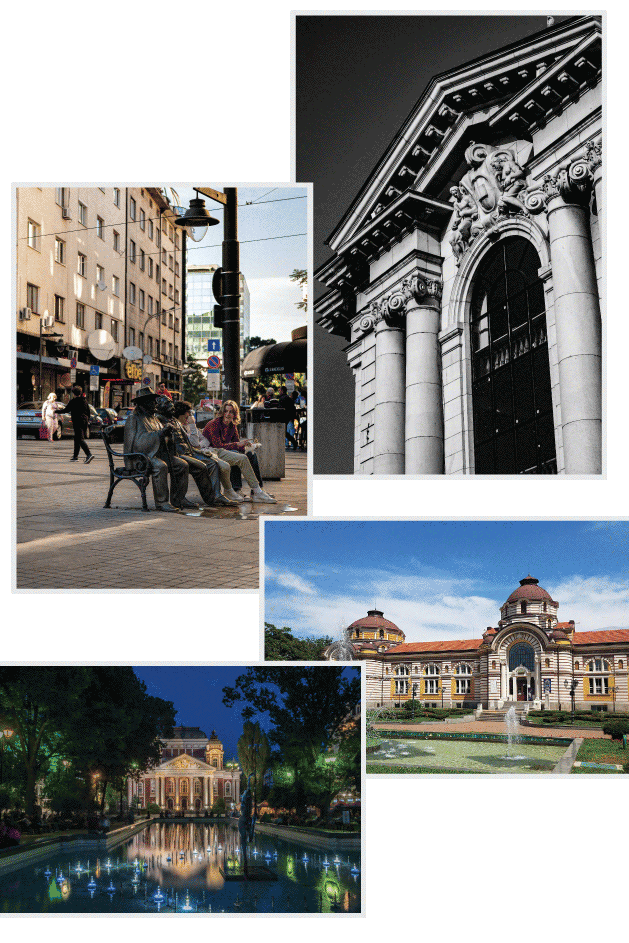 Kuklys Prize
The Kuklys prize is annually awarded at the HDCA conference for the best conference paper written by a graduate student. Normally the same person can only win the award once. The Kuklys Prize is aimed at promoting the work of graduate students in the field of human development and the capability approach. It is named in memory of Wiebke Kuklys, who, as an Economics PhD student at Cambridge University, advanced the capability approach by exploring the application of new statistical techniques. Wiebke studied in Germany, Chile, and England, and combined an open mind for new ideas with a concern for the most vulnerable people and she believed that high-quality research could contribute to making the world a better place to live in. Wiebke died in June 2005, at the age of 33, only a few months after receiving her PhD degree. Her dissertation was published posthumously by Springer under the title "Amartya Sen's Capability Approach: Theoretical Insights and Empirical Applications."